Purity and Efficacy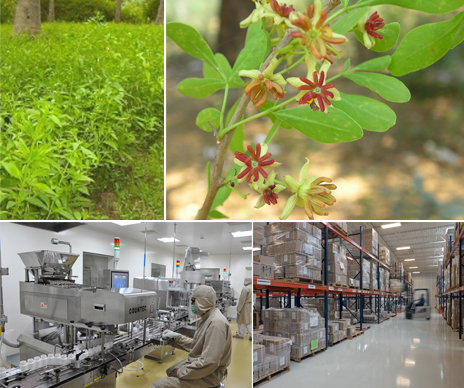 The complexity and timing of the entire seed-to-shelf process for Himalaya and for the plants themselves, is highlighted by three important mandates: purity, efficacy, and batch-to-batch consistency.
We know that the success of traditional plant medicine is based on several integral parts that extend from the most advanced agricultural research and practices, to extraction methodologies, formulating approaches, and dosage strategies.
To accomplish all of this, Himalaya maintains total control over the farming and harvesting, the research, the manufacturing, and the distribution of all our products.
Our Farms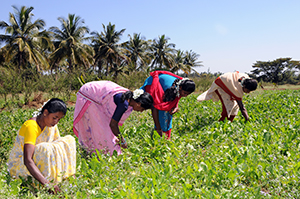 Himalaya's herbs are grown on our own 700 acres of pristine farmland and on the farmlands of 4,000 adopted farmers through fair trade cooperative agreements. These farms are located in many regions of India so that every herb can grow in the area most natural to the herb itself, allowing for the best possible quality and potency.
​Himalaya's Agro-tech Division maintains strict direction over soil quality and seed selection, as well as growth and harvesting strategies. We closely monitor plant growth for timely harvesting and quick transportation of materials to the extraction facility.
Our Manufacturing
In March 2001, we were granted a Good Manufacturing Practices (GMP) certificate, issued by the Licensing Authority, Directorate of Indian Systems of Medicine, Bangalore, India. Himalaya is the first Ayurvedic facility to get GMP certification in India. We have also been granted the Good Laboratory Practice (GLP) certification. A GLP certification is granted to manufacturing companies that adhere to the toxicity guidelines in nonclinical safety studies. The certification is granted by the National Good Laboratory Practice (GLP) Compliance Monitoring Authority, Department of Science and Technology, Government of India. Only 14 institutions in India have been granted this certificate, and Himalaya is the first herbal company to have joined ranks with these institutions. 
Our Distribution
All final product is shipped to our North American corporate office, warehouse and distribution center located in Sugar Land, Texas. Here we maintain state-of-the-art storage and shipping processes in climate-controlled environments.