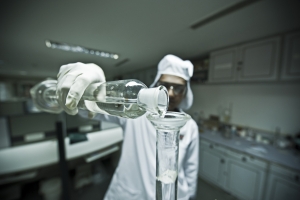 Since our beginning in 1930, Himalaya's core interest has been to provide product-specific, double-blind, placebo-controlled human clinical trials on all our products, allowing us to ensure the health benefits our customers need.
Our commitment to obtain adequate product-specific science before launching products into the marketplace is exceptional within the natural products industry. We take pride in the fact that our formulas undergo years of primary research before we offer them to you.
To date, Himalaya has conducted over 1,200 clinical studies, much of which has been published in numerous medical journals including The European Journal of Pharmacology, Phytotherapy Research, The Indian Journal of Clinical Practice, Australian Journal of Medical Herbalism, and JAMA, India.
In March 2001, we were granted a Good Manufacturing Practices (GMP) certificate, issued by the Licensing Authority, Directorate of Indian Systems of Medicine, Bangalore, India. Himalaya is the first Ayurvedic facility to get GMP certification in India. We have also been granted the Good Laboratory Practice (GLP) certification. A GLP certification is granted to manufacturing companies that adhere to the toxicity guidelines in nonclinical safety studies. The certification is granted by the National Good Laboratory Practice (GLP) Compliance Monitoring Authority, Department of Science and Technology, Government of India. Only 14 institutions in India have been granted this certificate, and Himalaya is the first herbal company to have joined ranks with these institutions.
Our commitment to Ayurvedic principles, and research to produce natural, safe, and effective health products is driven by our soul mission, which is to help people maintain a healthy, long, and high quality of life.