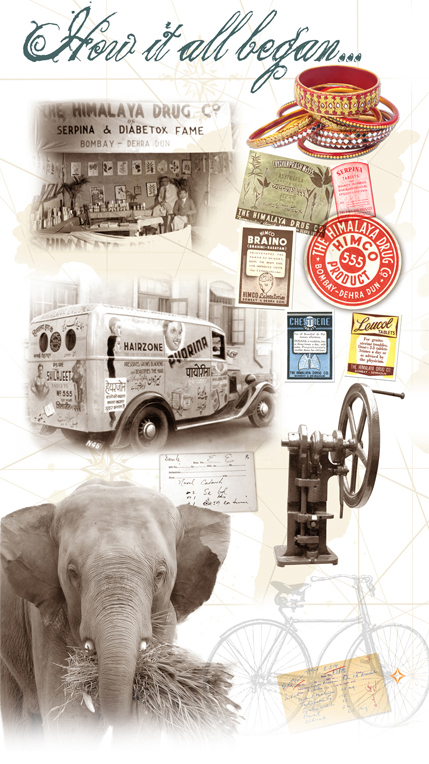 The many herbs used in Himalaya Herbal Healthcare's scientific product line are also used in the world's oldest traditional system of medicine, Ayurveda, dating back over 4,000 years.
The word Ayurveda comes from the Sanskrit root words ayur(meaning "life") and veda(meaning "to know"). Literally, Ayurveda means "the science of life." Ayurveda had a profound, far-reaching influence on Traditional Chinese Medicine and the healthcare systems of many other countries and cultures, and is today proven effective through scientific validation.
Ayurveda acknowledges the five elements that make up the universe and the human body—earth, water, fire, air and space—and seeks to bring the constellation of body types, which are defined by unique combinations of the five elements, into balance through proper diet, herbal treatment, and emotional well being.
Since Himalaya Herbal Healthcare formulas are science-based and appropriate for all body types, and since our formulas require no Ayurvedic knowledge to be used successfully, we are not an Ayurvedic line of products in the classic sense of the word. However, at Himalaya we are proud of our ancient roots and our modern branches that allow us to continue unlocking the powerful healing benefits of Ayurveda.
Our 1930 Beginnings
While riding through the forests of Burma, Himalaya founder, Mr. M. Manal, saw a villager pacify a restless elephant by feeding it the root of the plant Rauwolfia serpentina. Fascinated by the plant's effect on the elephant, he returned home to India to seek scientific evidence for why this plant would have such a beneficial calming effect.
Young Manal's mother gave him her bangles to sell so that he could pursue this work, and a company was born. Once he thoroughly understood the science behind this special botanical—which later became the world's first anti-hypertensive drug in 1934—Mr. Manal secured a hand-operated, tablet-compressing machine and began working.
At night, his shoulder would ache after working hard to produce a few hundred tablets, one at a time. Himalaya remains in awe of the man who began our company, the grandfather of our current CEO, Nabeel Manal. Our company's legacy of researching nature and using the tools of modern science to develop and produce Ayurveda-based, pharmaceutical-grade herbal medicine products continues to this day.
Today, billions of tablets later, Himalaya Herbal Healthcare has converted Ayurveda's herbal tradition into a complete range of proprietary formulations and pure herbs dedicated to healthy living and longevity.